Microsoft – SharePoint, Power BI, CRM
Promenna is a Gold Certified partner of Microsoft. Microsoft is the worldwide leader in providing software, services and solutions that help people and businesses realize their full potential. As a Software Developer, Promenna currently supports the Microsoft Server platform, Applications including MS SharePoint, MS Dynamics, Office 365, SQL Server databases and Power BI.

Oracle- Hyperion, JD Edwards, BI
Promenna is a partner with Oracle and we develop applications that are built on, integrate with, or embed Oracle products. Oracle and Promenna meet customer's needs with industry-leading solutions that are powered by Oracle technology.
Oracle Hyperion Planning is an agile planning solution that supports enterprise wide planning, budgeting, and forecasting using desktop, mobile and Microsoft Office interfaces. Promenna using this solution provides a robust modeling framework that helps develop reliable financial forecasts based on sales and operational assumptions to produce cost effective enterprise alignment.
Promenna with the help of Oracle Business Intelligence solutions employs technologies, processes, and applications to analyze data and generate graphical user-friendly reports. It helps gain deep understanding of and insight into your business which, in turn, helps to make smarter business decisions and gain an edge over your competition.

Acquia
Promenna is a premium partner of Acquia. Acquia provides the leading cloud platform for building, delivering, and optimizing digital experiences.
Global organizations use the Acquia Platform to create a single, powerful digital foundation for delivering world-class customer experiences. With the Acquia Platform, organizations can realize the vision of personalized, contextual, and real-time customer engagement for the right person, at the right time, on the right device. These experiences can be easily deployed and managed at scale, for one to thousands of sites, driving transformative business results at breakthrough speed.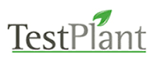 TestPlant – Eggplant
Promenna is a reseller and implementation partner of Testplant. TestPlant is an international software business based in London. TestPlant's products are used in over 40 countries by well over 350 enterprise customers. The eggPlant range is a set of tools which supports the design, development, test and management of software applications for mainframe, desktop and mobile use in any technology platform environment. The tools are relevant in agile, mobile, web and DevOps deployments. eggPlant use improves and reports on the quality and responsiveness of software systems, reduces time to market and lowers costs by introducing process automation. The eggPlant tools have been granted patents in the USA and in Europe.

IBM – Cognos, TM1
Promenna with the help of Cognos and TM1 from IBM which is the world's largest information technology and Services Company provides a promising enterprise planning and analytical reporting platform. Promenna produces superior reporting and decision support applications. These powerful client/server software tools enable users to access and analyze data, and then turn that data into presentation-quality reports.

Salesforce
Promenna partners with salesforce.com to provide its customers the best in the industry. Sales cloud claimed to be #1 CRM solution takes sales force automation to new heights, with an array of cloud-based tools that give your team the power to score more wins, increase productivity, and keep the pipeline filled with solid leads.
The Marketing cloud helps to build and manage your 1:1 customer journeys with the world's most powerful digital marketing platform.
The community cloud empowers customers, partners, and employees to tackle anything, anywhere with an online collaboration platform. Harness the power of social and mobile to create lively communities for rich customer engagement, employee collaboration: and alignment with resellers, partners, and distributors.
With Analytics Cloud, drill down into any dataset, get instant answers, and collaborate with your team on any device, from anywhere.

Tableau
Promenna pioneers in providing solutions using Tableau. Tableau is 10-100x faster than existing solutions. Tableau supports ad hoc analysis for the everyday user, giving everyone in the business the ability to better see and understand their data. Plus, it allows your business analysts to publish companywide KPIs on one centralized analytics platform for easy consumption. Real analytics demands more than a pretty dashboard. Build new calculations from existing data, drag in reference lines and forecasts, and access statistical summaries. Experiment with trend analyses, regressions and correlations. Create interactive presentations. Control the narrative while allowing your audience to explore. Let your data do the talking.

Qlikview
With Qlikview, organizations can unleash the potential of their enterprise data to deliver fresh business insight. Promenna offers its clients comprehensive, industry-focused solutions, powered by Qlikview to address their reporting needs.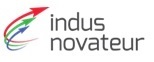 Indus Novateur
Indus Novateur is a global consulting and technology Services Company focused on helping customers maximize value in their IT investments, by delivering unparalleled solutions and services. At Indus Novateur, we believe that innovation and transformation is at the core for any successful business. We design future ready solutions aimed at empowering companies to achieve greater heights in today's challenging business landscape.
Indus Novateur is a certified SAP VAR (Value Added Reseller) with experience and deep expertise in all areas of SAP Business One, SAP All in One and SAP HANA Indus Novateur is known for its functional and technical expertise across industries and business functions viz. for Financials, Projects, Manufacturing, Supply Chain, Customer Relationship Management and Human Capital Management. Indus Novateur enables clients in more than 7 countries, to stay a step ahead of emerging business trends and outperform competition.